Some people like to invest long term, but others prefer to trade because profits can be obtained in a short time even though the risk is relatively high. Check out the following article to learn about daily crypto trading from experienced traders!
5 Statistics Describing Daily Traders' Mistakes
Scott Melker of Cointelegraph wrote that 95% of traders have failed and experienced losses when trading. An online learning resource, Tradeciety even released some pretty interesting daily trading statistics:
80% of day traders quit after the first two years.
40% of day traders only trade daily for 1 month.
Only 13% of traders make dance trades after 3 years. After 5 years, only 7% remained.
Active traders underperform at 6.5% per year.
Traders with a negative track record of 10 years continue to trade.
The statistics above show that many day traders are unprepared when trading and only try and end up losing. Daily trading failures are caused by many things. Here are 5 daily trader mistakes that are often made by novice traders according to Melker:
Not Making a Trade Journal
Veteran trader Scott Melker says that successful traders always keep a trading plan journal. Traders must record the details of each trading process such as the planning process, trading information, results, even the trader's emotional state. The journal is useful for learning from mistakes so they don't repeat themselves.
Overtrade
Traders should stick to the original trading plan. Melker, a crypto trader who writes for Cointelegraph suggests opening about 3 active trades only even though the market offers many opportunities. Opening multiple positions will increase the risk of greater losses when all assets are in a bad condition.
Buying Lost Assets
Melker also argues that making purchases as soon as a crypto asset reaches a stop loss is the wrong way of daily crypto trading. Instead, traders immediately move to other assets. Another case, if you are an investor.
Trading Without Stop Loss
Many novice traders trade with a bad emotional state, so they tend to lose money. This is because they cannot accept losses from day trading so they try to recover losses by continuing to trade on the same asset. In anticipation of falling asset prices, Melker warned that day traders should stick to stop losses to reduce losses.
Crypto Trading on the Weekend
Scott Melker argues that weekend trading is an inappropriate way of daily crypto trading. This will put the trader at a significant disadvantage. Because the crypto market is often unstable, making price predictions difficult.
Some cryptos often experience price drops on the weekends. This is evidenced by data from Coinmarketcap which shows several cryptocurrencies such as bitcoin, ethereum, and binance experiencing price declines over the weekend.
5 Ways to Trade Crypto Daily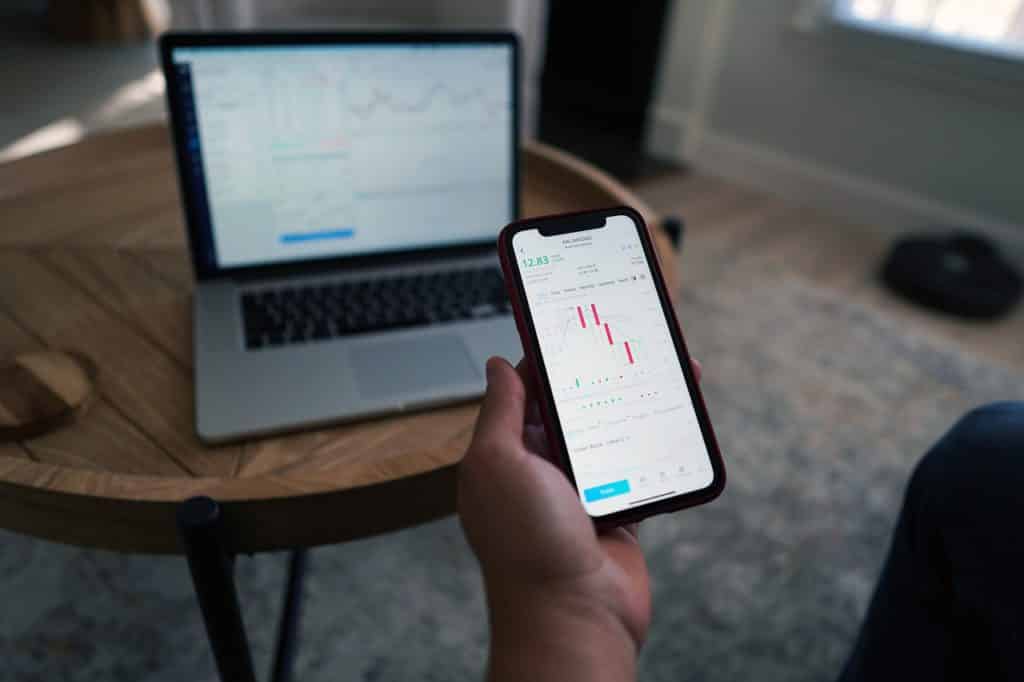 To plan a good day trading, some experienced traders share the following ways of daily crypto trading:
Setting Up a Daily Trading Portfolio
Popular trader Tyler Coates said in Cointelegraph's live Youtube that a good daily trading portfolio is to take 1% of the cryptocurrency assets owned and turn it into many times (2-10%). If successful, then the next daily trade can be done with a larger percentage.
Paper Trading
Compared to trading with real money, popular trader Benjamin Cowen revealed that early day trading is better done with fake money or paper trading. This is so that traders can analyze transactions and develop strategies before engaging in actual day trading.
Analysis with Risk Meter
Through Youtube Crypto Market Live, Cowen shared how to trade bitcoin daily using a Risk Meter which he published in 2020. The Risk Meter shows an analysis of bitcoin's risk on trading prices. The analysis is done by calculating the logarithm in a certain time cycle (several days/weeks).
When the analytical metric shows a blue color, traders are advised to make a purchase. While the red metric indicates the right time to sell assets.
Choose the Best Crypto Asset
The Trading Strategy Guides explain that day trading should be done on coins with high volatility and liquidity, such as bitcoin. This is because the selection of top-ranked cryptocurrencies is considered more profitable. Despite the high risk, crypto prices can go up as fast as they go down.
Planning and Discipline
CNBC Africa's crypto analyst BigCheds said that the key to successful trading is risk management. Traders should plan and stick to stop loss and profit-taking levels. A trading journal is also necessary to learn from and avoid similar trading mistakes.
Source: https://pintu.co.id/
5 Ways to Trade Crypto Daily : Most Fail because They Don't Know This