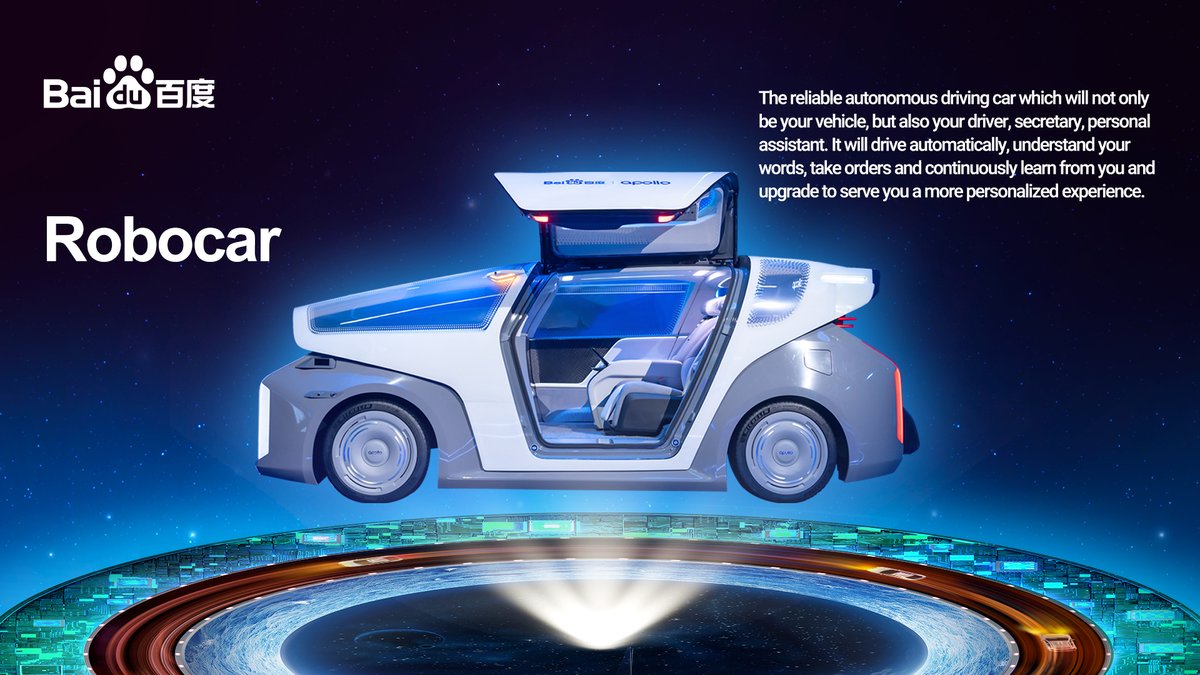 This year, Baidu announced that its autonomous driving service, Apollo, has offered more than 400,000 trips. The information gleaned directly from the Apollo program, which has been running in major cities across China for the past two years, will provide a solid framework for Baidu to transfer its robotaxi products to commercial operations.
Baidu CEO Robin Li outlined his vision for future mobility at the company's annual technology conference, along with a new robotaxi mobile platform that aims to make autonomous vehicles more accessible to the general public:
"We believe that the cars of the future will become robocars. These cars will drive autonomously, and will act as intelligent assistants and loyal companions, as well as become independent learners," said Li as he revealed his vision for the autonomous vehicle of the future: the robocar. .
The design of the new robocar is a stark difference from traditional cars and even from the autonomous vehicles on the market, with automatic gull-wing doors and a transparent glass roof, all integrated with exterior sensors. The interior features a "zero-gravity seat", a large smart screen with a curved design, and a control pad. This vehicle does not have a steering wheel at all and also does not have an acceleration/brake pedal. Using the voice recognition and facial recognition functions, it can analyze the internal and external environment, as well as provide suggestions to meet passenger needs.
According to Baidu, the car has managed to achieve autonomous L5 in a controlled environment, meaning it can operate on its own without human intervention. However, this does not mean that the vehicle is road-ready, as Baidu has not explicitly said that it will produce a robocar.
Read also other interesting information related to Game News or other articles from babey.xyz. For further information and other inquiries, you can contact us via author babey.xyz.
Source: https://www.blackxperience.com/
Baidu Robocar: The Modern Car that Can Move Alone