Those of you who join the crypto community and are active on social media may be familiar with the term "Trading Signals" which often appears in crypto discussion forums. What are crypto trading signals? How to read crypto trading signals and what are their types? Come on, see the explanation below!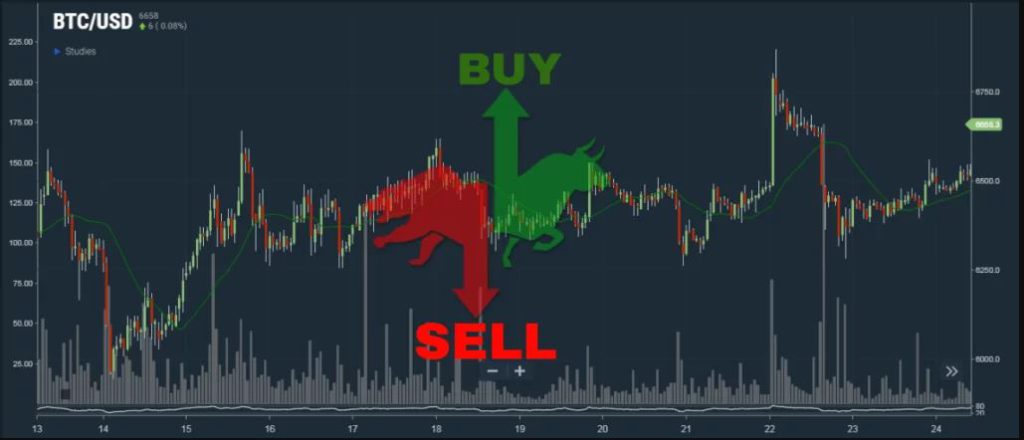 What is a Crypto Trading Signal?
A crypto trading signal is a suggestion or instruction that contains some information about trading, such as when to buy or sell particular crypto, what cryptocurrency one should buy, what is the target profit from the sale, and the price level set for the stop point. loss.
Reporting from the My Cryptopedia page, Patrick revealed that crypto trading signals are trading ideas created through a series of analyses and thought. Manual trading signals are usually provided by professional traders, while automated trading signals are usually created by trading algorithms or bots.
The Crypto Trading Strategies team explained that crypto trading signals are usually based on various factors such as technical analysis, market conditions, to the latest news and rumors in the crypto space. Crypto trading signal providers or professional traders usually provide investors with information on trading signals that have the potential to generate large returns.
How Crypto Trading Signals Work
Some free signals are usually shared by experienced traders through their social media accounts. Meanwhile, several service providers provide paid crypto signals.
Patrick from My Cryptopedia said that for paid crypto signals, sending trading signals is usually done via email, an application on a smartphone, or through other means of communication. These signals are then used by traders as a reference for trading crypto.
How to Read Crypto Trading Signals?
In general, there is some information that is shared through crypto trading signals, namely:
Buy/Sell
The Crypto Trading Strategies team revealed that crypto signal providers usually give traders instructions on the right time to sell or buy crypto.
Crypto Assets to Buy
Reporting from Crypto Trading Strategies, crypto trading signals can usually also provide information about what kind of crypto asset a trader needs to buy or sell at a certain time to make a profit.
Best Crypto Prices
Some crypto signal providers even provide information about the best buying price range, targets for increasing the price of crypto assets, to graph analysis.
Take Profit / Stop Loss
Take profit and stop loss in trading signals serve to manage potential profit and risk of loss. The Investopedia team revealed that stop losses are usually determined using the moving average method. Some theories also state that the stop loss can be set 6% below the purchase price of the asset.
According to the CryptoPR News team, taking profit (T/P) is a good time for traders to exit a trading position when the profit target has been met. James Chen revealed that traders can place T/P according to the prediction of asset price movements by using analysis of chart patterns, support, and resistance levels.
Other Information
Apart from that, trading signals also contain additional information such as technical analysis and crypto trading charts. Some providers also send complete analysis behind the given trading advice.
Source: https://pintu.co.id/
What is a Crypto Trading Signal and How to Read It?